If you're looking to paint the exterior of your home in the wintertime, people may tell you that it's not possible. They'll say all construction projects stop until springtime. This is a misconception! Especially in California, with low rainfall and above-freezing average temperatures all year long, it is possible to paint your house in the winter. PaintRite Pros is a Sacramento painter team that offers our clients the highest quality of workmanship every month of the year.
You CAN Paint Your Exterior in the Winter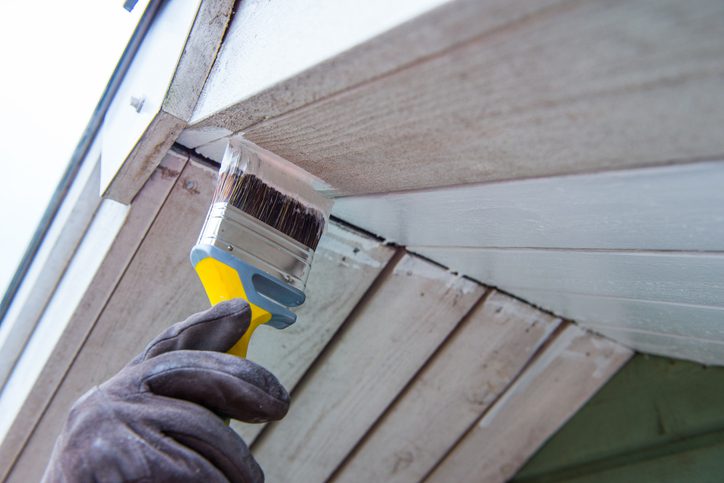 The general thought is that paint and cold weather don't mix. While we cannot paint with a forecast of rain or snow, most days of the year in Sacramento you will find our painters on the job! The reality is that we can offer a high-quality paint job as long as the air and surface temperatures are above 35 degrees. Since overnight temperatures can often chill exterior walls even if the ambient temperature is over 35 degrees, we often start painting in the late morning after the sun has warmed up the surface of the home and stop painting around mid-day to give the paint time to cure. While it takes a professional to determine when and how to paint during the winter months, it is totally possible to paint the outside of your house in the wintertime! As a Folsom painting contractor, PaintRite Pros has extensive experience painting throughout the year. We will closely monitor weather forecasts and real-time temperatures to ensure that your paint job is completed with enough time to properly set.
PaintRite Pros is a Sacramento painter that works on the exterior and interior of homes year-round. Wintertime can be one the best times for people to contact us about a quote because we are traditionally less busy than summer months. This means we can start your project quicker, dedicate more team members to it, and complete it faster than if you call during the spring and summer. You can rely on us as your Sacramento, Elk Grove, Rocklin, Roseville, Rancho Cordova, and Folsom painting contractor! We also have fluent Spanish speakers on staff!
SHOULD YOU PRIME BEFORE PAINTING?
Tags:
can i paint my house in winter
,
exterior house painting in winter