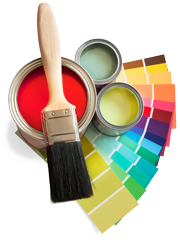 Residential & Commercial Painting Services
in Elk Grove, Sacramento, Folsom, Roseville, Rancho Cordova, and Eldorado Hills
We understand the value of what it means every time someone chooses a paint contractor
Our customers entrust us with their homes and because of that, every detail, every corner, every piece of a project matters to us because it means so much to them. We're a family run company and we like to extend that feeling and treatment on to our customers. We're blessed to be able to do what we do and we're privileged to serve others. Let us bring some color into your world.
Contact Us Today!
9880 Waterman Rd #100
Elk Grove, CA 95624
Phone: 916-667-8050
Painter for a Day
The PERFECT gift for those ONE-DAY projects!
We will provide a professionally trained PaintRite Pros Painting Technician for a full day (8 hours). Our PAINTER FOR A DAY will arrive in a fully stocked PaintRite Pros Painting vehicle with professional grade painting tools and supplies (paint not included).
8 Hours begins upon arrival at your job location and ends 8 1/2 hours later. Including 1/2 hour for lunch.

If the work is completed in less than the time requested, we recommend you have a To-Do list for the Technician to complete their time because you will be billed for the full 8 hours.

If the work requested takes longer, with your approval, the Technician will charge the rest of the job at a special rate of  $65.00/hour. We cannot guarantee the Technician can come back the next day due to scheduling commitments.

Paint is not included.

This offer is great for statement walls, spare bedrooms, and powder rooms
"PaintRite Pros! The name speaks for itself!"

Chris G. came out to do the interior estimate during a busy exterior paint season. I just moved into to my home which was screaming for new and fresh paint over the chalky and white paint from top to bottom. Chris and Lowis from PaintRite Pros came through for us. They were able to find the time for their painters (3 of the best) to work on my 2300 sq ft home. It was a lot of work. Moldings (base and crown), ceilings, laundry, etc. These guys are truly professionals. They did not rest until they were done and we were happy. It took a total of 4 days to complete and it was worth the wait. The results were clean, straight lines and beautiful colors that Chris G. helped pick out. My wife is happy and I am happy. I will be using them for my exterior next year or so.
"My house looks great!"

How awesome to have a 3100 square foot home painted professionally in one day. I was very impressed with the professionalism and communication through out the process. My house looks great!!!!