Stucco is a popular exterior texture for homes, but you aren't stuck with the color forever. If you have purchased a new home and dislike the current color, you may be asking to yourself if it's possible to paint. Or you may have been living in your home for a while and notice that the stucco is looking dingy. It is completely possible to paint over stucco walls. The rough texture of stucco can seem difficult to paint over, but the experienced crew at PaintRite Pros can easily refresh or completely change the color altogether.
What is stucco?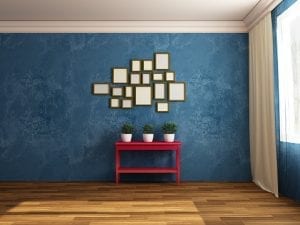 Stucco is a hard and rough material made of sand, cement (or other aggregates), and water mixed together. This durable material is often used in dessert-style homes and is popular in the Sacramento area. While most of the time stucco is on the exterior of the home, it can be used on the interior as well. Painting the stucco on the inside or outside of your home can totally revive your house. The best part about working with professionals is the stress-free approach. You don't have to worry about what kind of paint to use (we only use premium paints from ….), prepping the space (we'll take care of cleaning and priming all surfaces), or fixing any small cracks in the stucco (we do that too!). PaintRite Pros takes care of all the logistics so you can focus on the fun part – picking your new paint color.
There are many different exteriors to homes, including stucco, wood siding, brick, and vinyl siding. The good news is that almost all exteriors can be painted! If you are looking for a professional crew to paint your stucco, call us today. We would be happy to give you a comprehensive quote that includes any prep work that needs to be done before painting can start. You'll love the look of your freshly painted stucco!
If you live in the Sacramento or Las Vegas areas and you're looking for a painting company for your stucco, contact us for a free estimate!